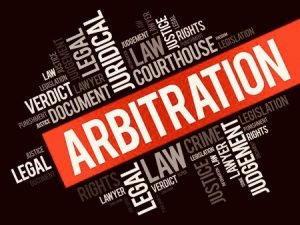 Are you involved in a commercial or property dispute and want a third party to decide it quickly and inexpensively without going to court? The answer lies in a "no hearing' arbitration. Here's how it works.
 Arbitration is a voluntary process and is initiated by one or the other party giving notice that it wants to arbitrate. Usually, the parties already have an arbitration agreement that refers to the particular dispute. If not, it isn't too late to prepare and sign one. A short, simple agreement is sufficient.
Usually the parties select a single arbitrator which reduces the costs for both sides. The arbitrator's fees and expenses are equally shared by all parties. Although each party could insist on naming one arbitrator and both of them name a third arbitrator, this is wasteful in situations where the issues are narrow and limited.
 Should the evidence be entirely documentary and should witness credibility not be in question, you can direct the arbitrator to make a decision based upon his review of the documents you deliver to him and any written argument you may wish to supply.
Once the arbitrator completes his analysis, he will make a decision and deliver his reasons for doing so.
This kind of 'no hearing' arbitration can be arranged and completely quickly and inexpensively without the need for parties, staff or other witnesses to testify. 'No hearing' arbitrations eliminate the need for parties and potential witnesses to take time off from their business commitments.